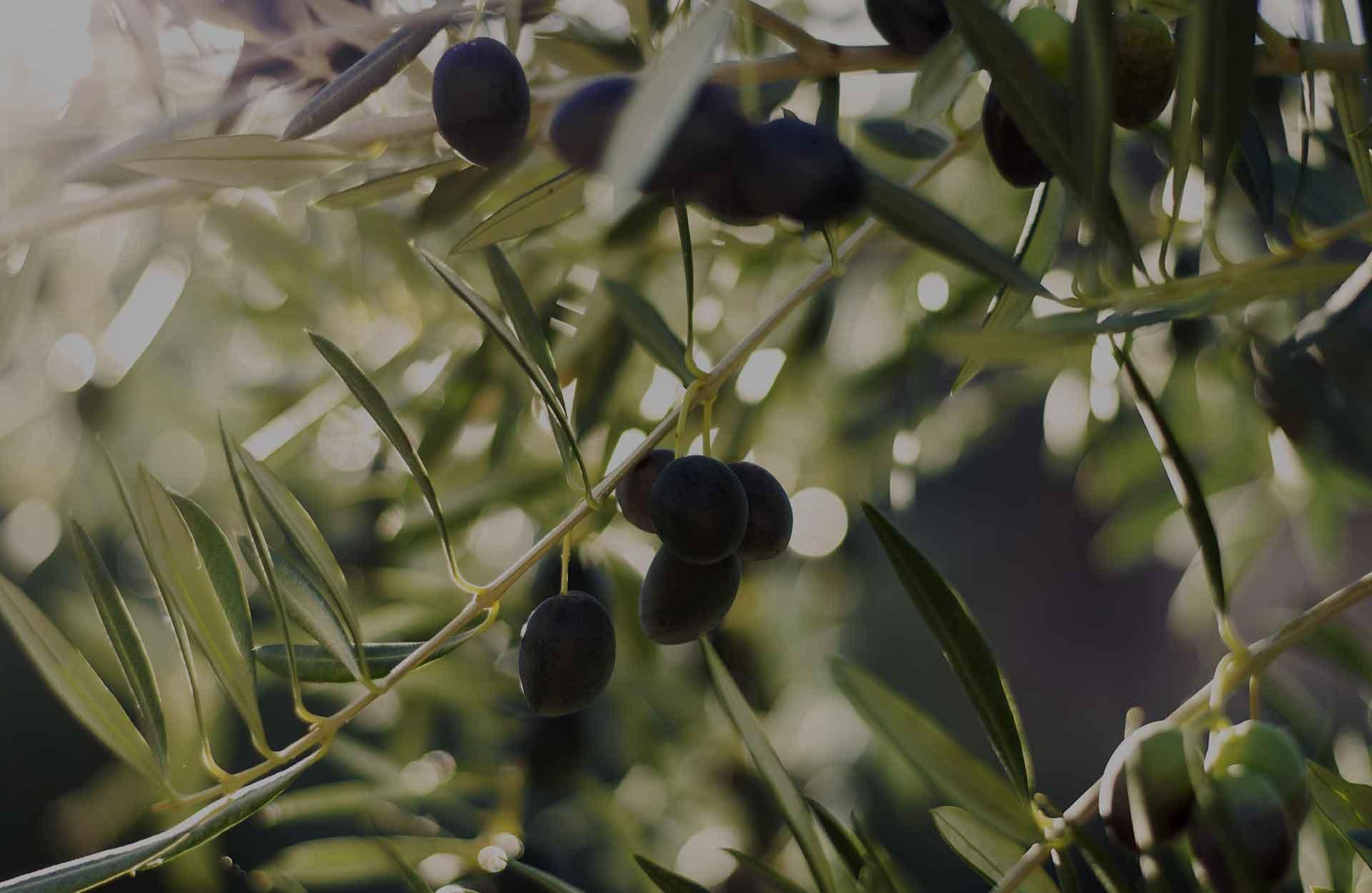 It's a Family Affair
Theros All Suite Hotel is a family business, echoing a deep commitment to a better and greener future. In our Summer Oasis, bioclimatic architecture principles are combined with a high-tech thermal insulation system, the use of smart air-conditioning control through sensors, a strong preference for eco-friendly materials instead of plastic, chemical-free hotel pools, solar water heaters and so much more.
Discover the principles that guide us, ensuring that the hospitality experience that we strive to offer our guests is sustainable and respectful to the environment and our unique surroundings.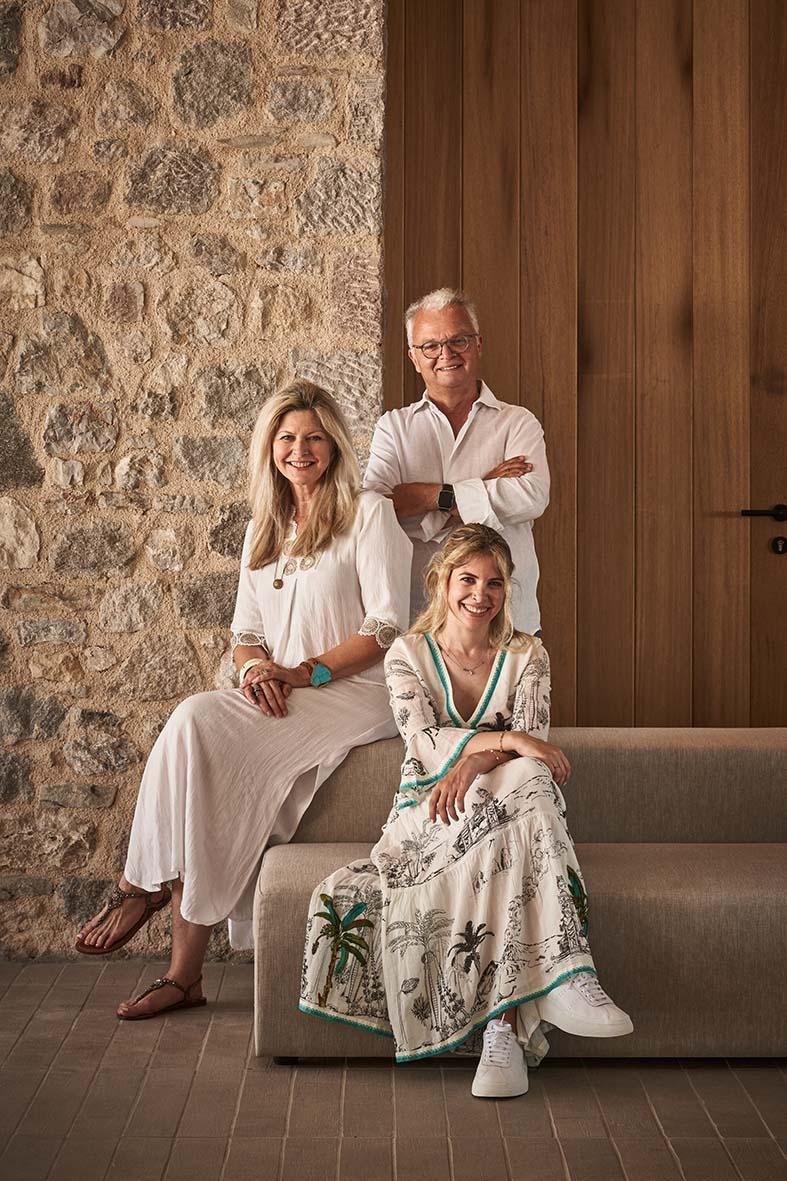 Architecture and Sustainability 
Ilias is the lead architect, CEO and founder of the award-winning studio Mastrominas Architecture which has designed Theros All Suite Hotel. The studio has been involved in the creation of acclaimed hotels and luxury residences. The inspiration for this project was traditional local architecture, reinterpreted with a modern vocabulary and its harmonious coexistence with nature through the implementation of sustainable solutions, including solar heaters, thermal façades, and the use of eco-friendly building materials.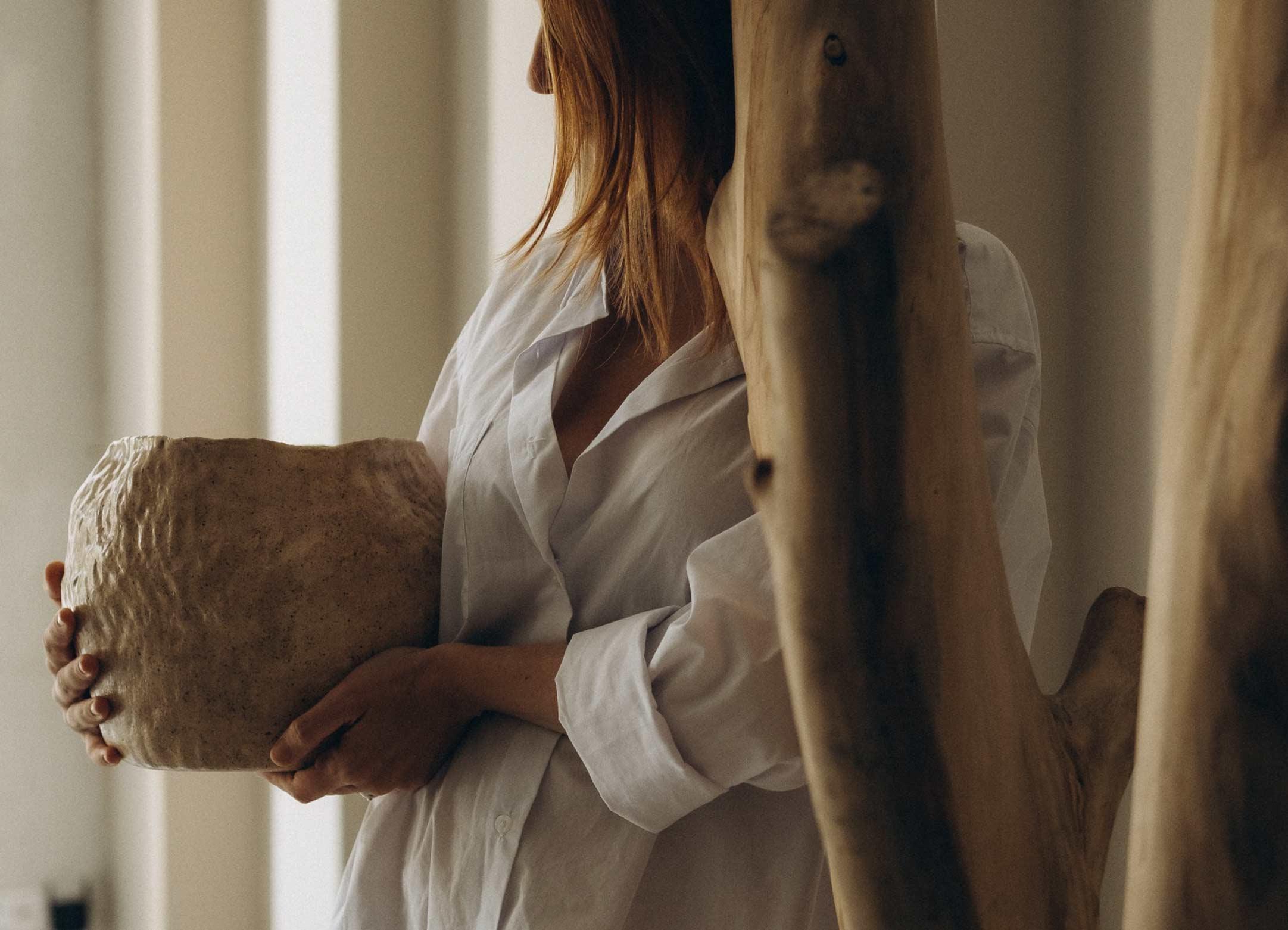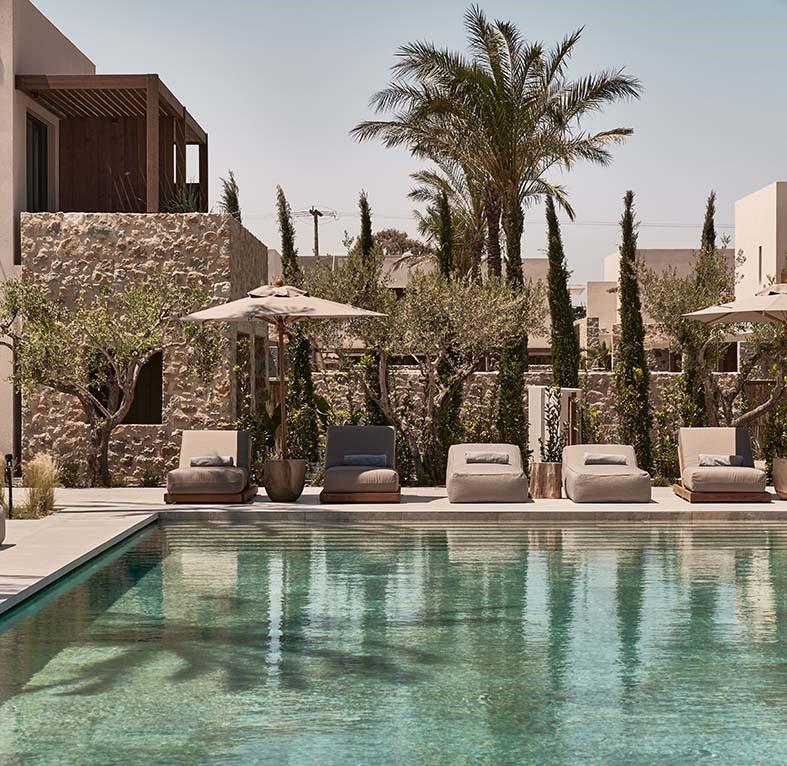 Inspiration from the Mediterranean Landscape 
Our refreshing gardens have been created by Katerina, a landscape designer, whose ethos is based on the idea that nature is to play a vital role in our lives. Committed to bringing to life dynamic and sustainable projects and inspired by the endemic flora that requires fewer quantities of water, her vision is to create landscapes that are to be lived and enjoyed with respect to the environment and the natural resources.
Theros gardens are representing the greek country landscape, with olive trees transplanted from the family's olive grove, around medicinal and aromatic herbs used by Hippocrates for their healing properties. Every private yard has its own olive tree. Moreover, Jasmines and Plumerias are filling the air with their delicate summery scents, planted around robust Palm trees, an homage to Kos city's beautiful gardens. Nature is invading the plot with the reeds on the borders, echoing its previous state.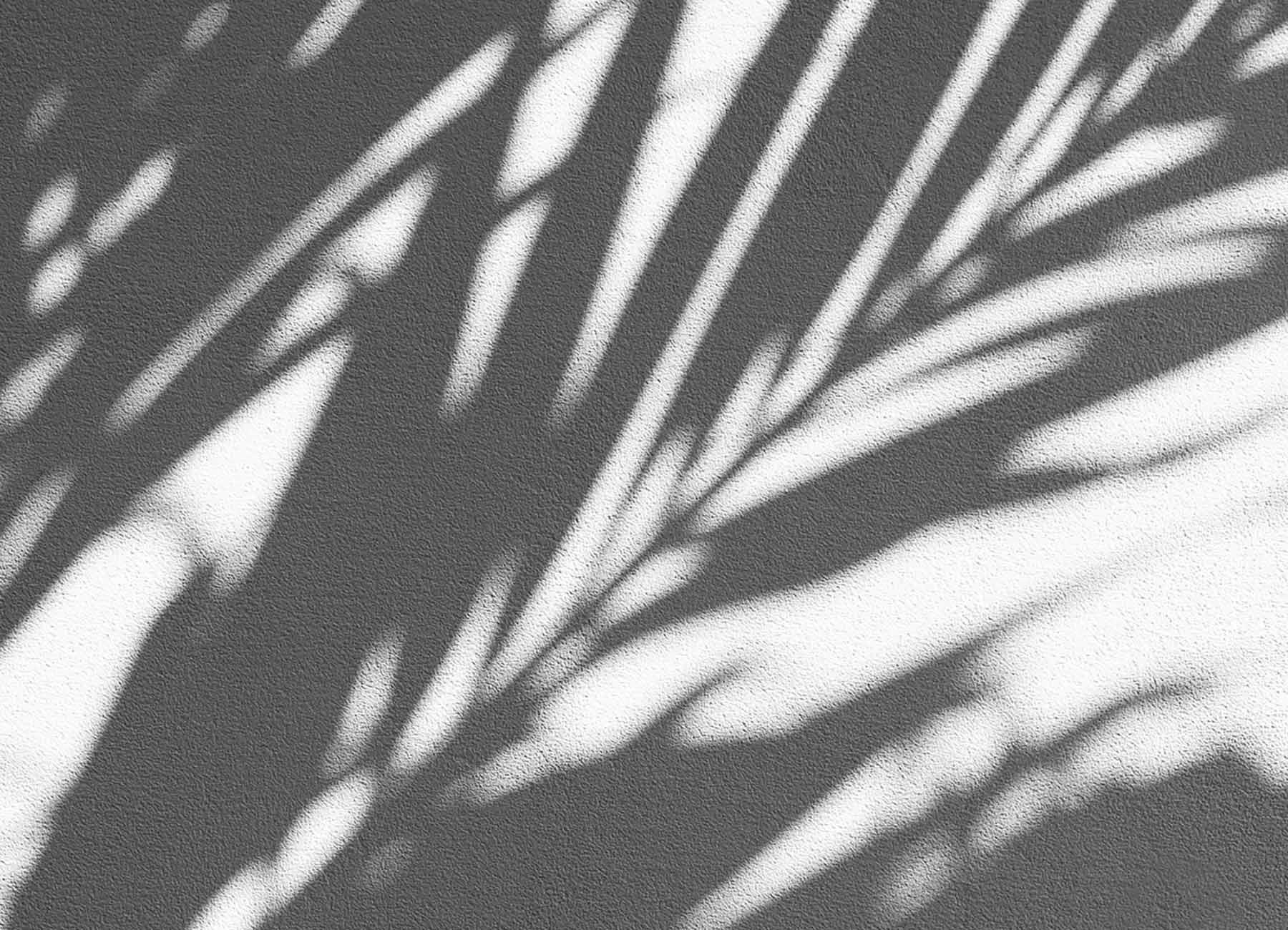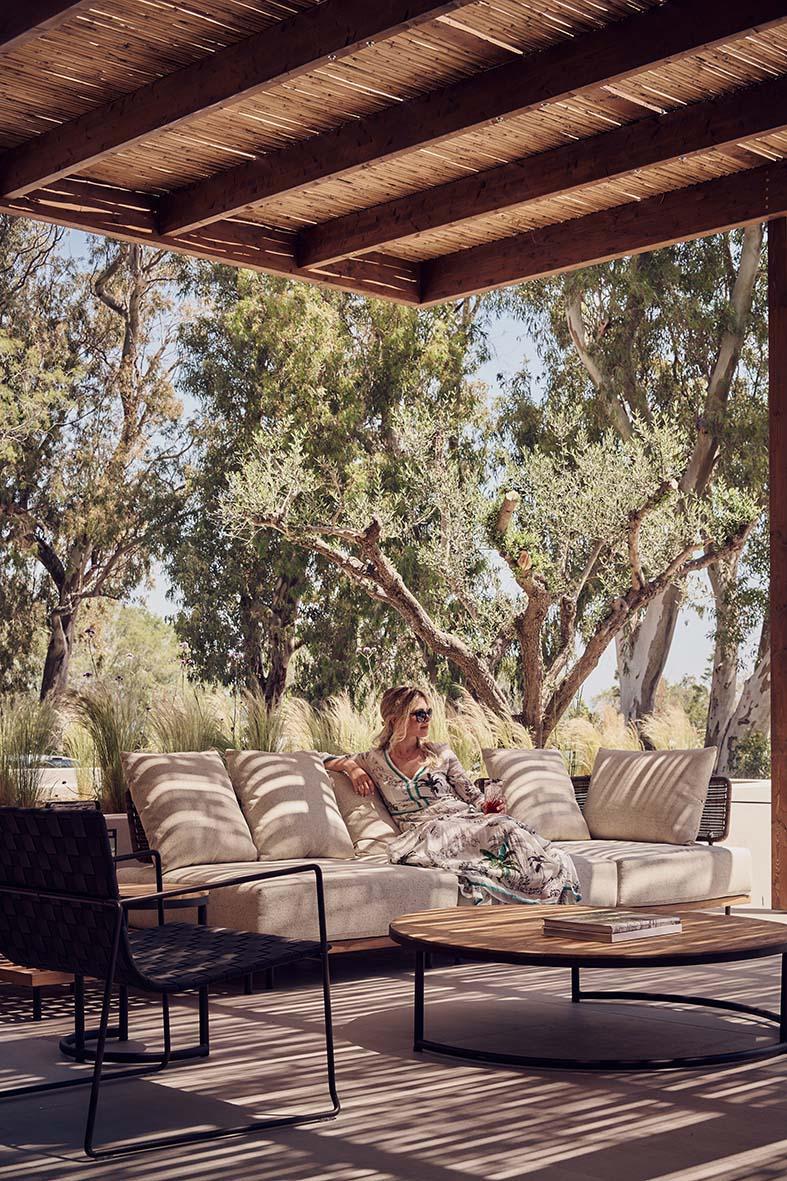 The Warmth of "Philoxenia" 
Aspasia, following in the footsteps of her parents, nurtures a sense of deep respect for the tradition and nature of Kos. A pharmacist, with valuable knowledge into the revitalizing uses of the herbs, blossoms, roots, and minerals that make up nature's canvas, as pioneered by Hippocrates himself, she ensures that your journey into the universe of Theros is one sealed with heartfelt hospitality. A true ambassador of Greek "philoxenia".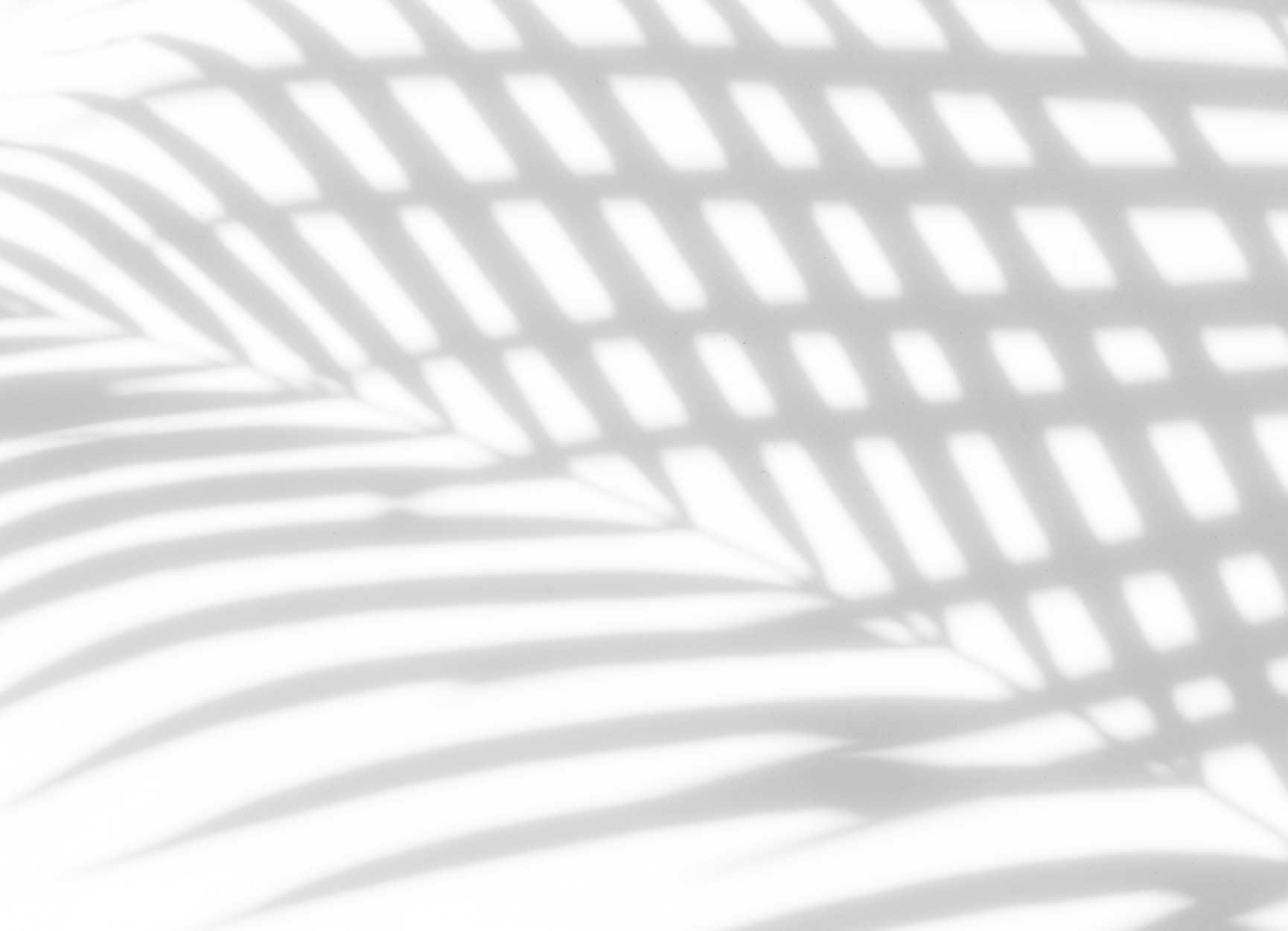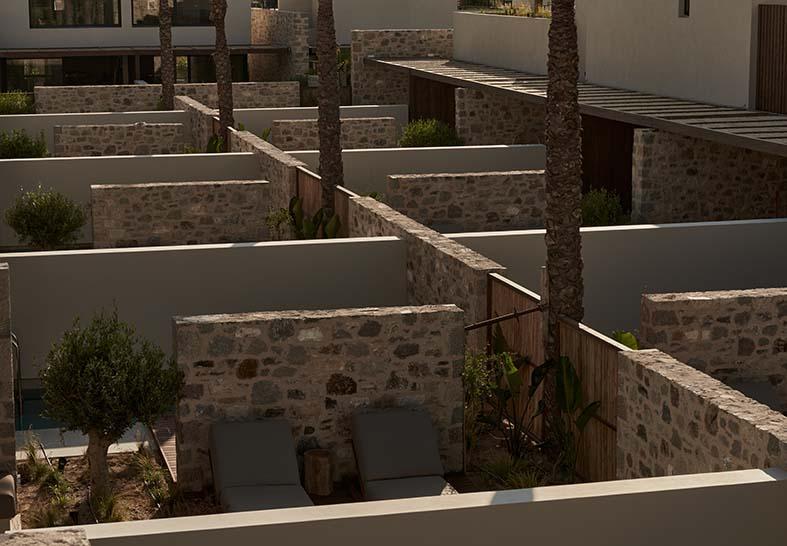 Living in a Digital World 
Yiannos Mastrominas is the youngest member of the family, a student of electric mechanical engineering. His passion around programming and creating tailored, unique experiences constituted Theros digital world. A world where technology enables and simplifies our day-to-day life.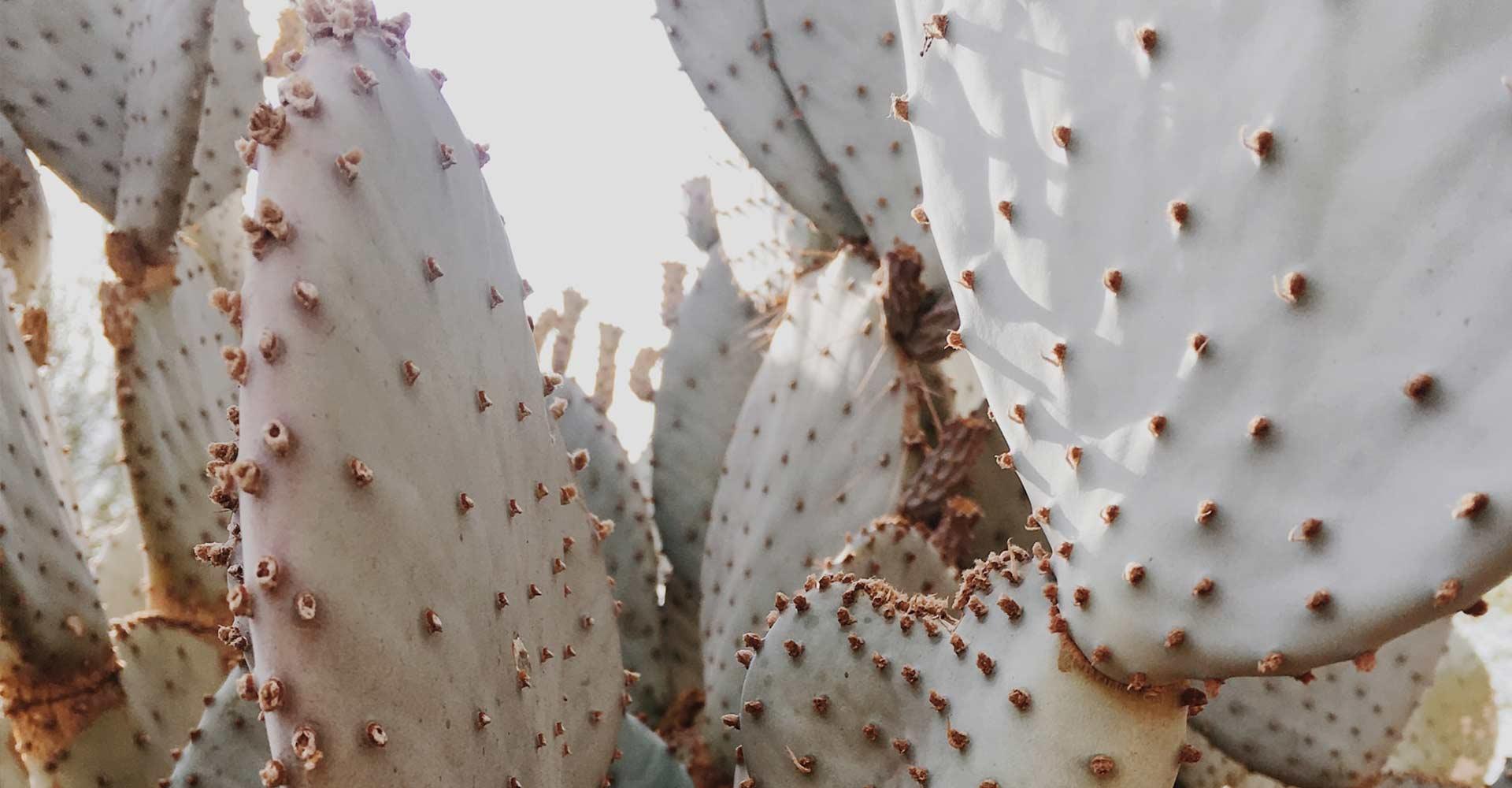 We believe that modern entrepreneurship should promote a shift in environmental consciousness. So, we encourage you to join our weekly organized "go green activities", such as beach clean-ups and planting.
Welcome to our home! Stay, switch off, and reconnect with nature and your inner self. Summer begins here…