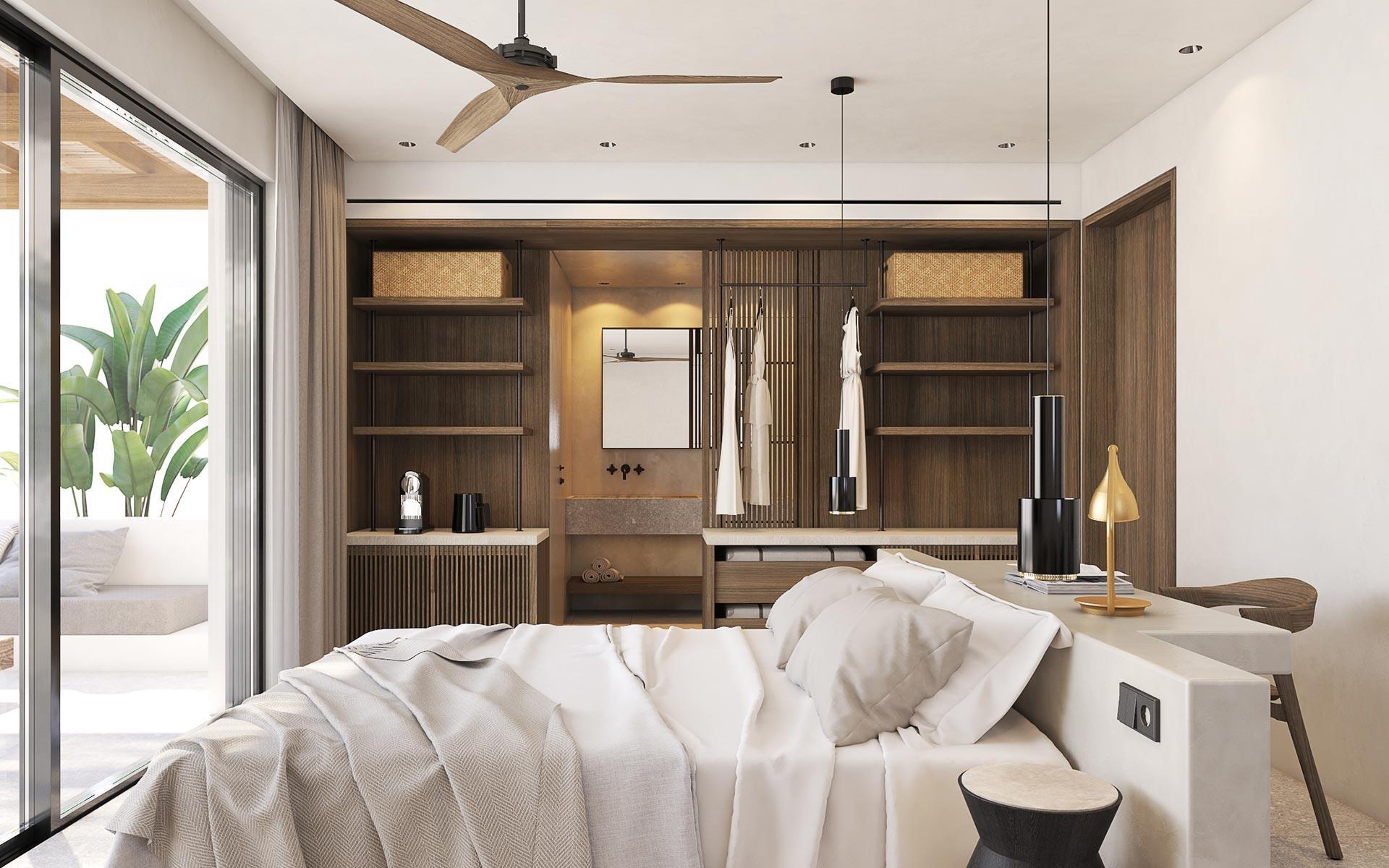 Allow us to pamper you! But first, choose your sanctuary.
The generosity of Greek light. Fresh atmosphere. Idyllic gardens. Secluded suites with sophisticated design. A world of summer tales that invite you in a sensational escape. The enchanting world of Theros All Suite Hotel in Kos awaits.
Reflecting the essence of Mediterranean architecture, the public and private spaces of this sanctuary are organized around inner yards, surrounded by a Mediterranean garden. The design maximizes privacy, creating a feeling of seclusion in a refreshing hideaway where olive trees, palm trees and aromatic plants set the tone for the ultimate escape.