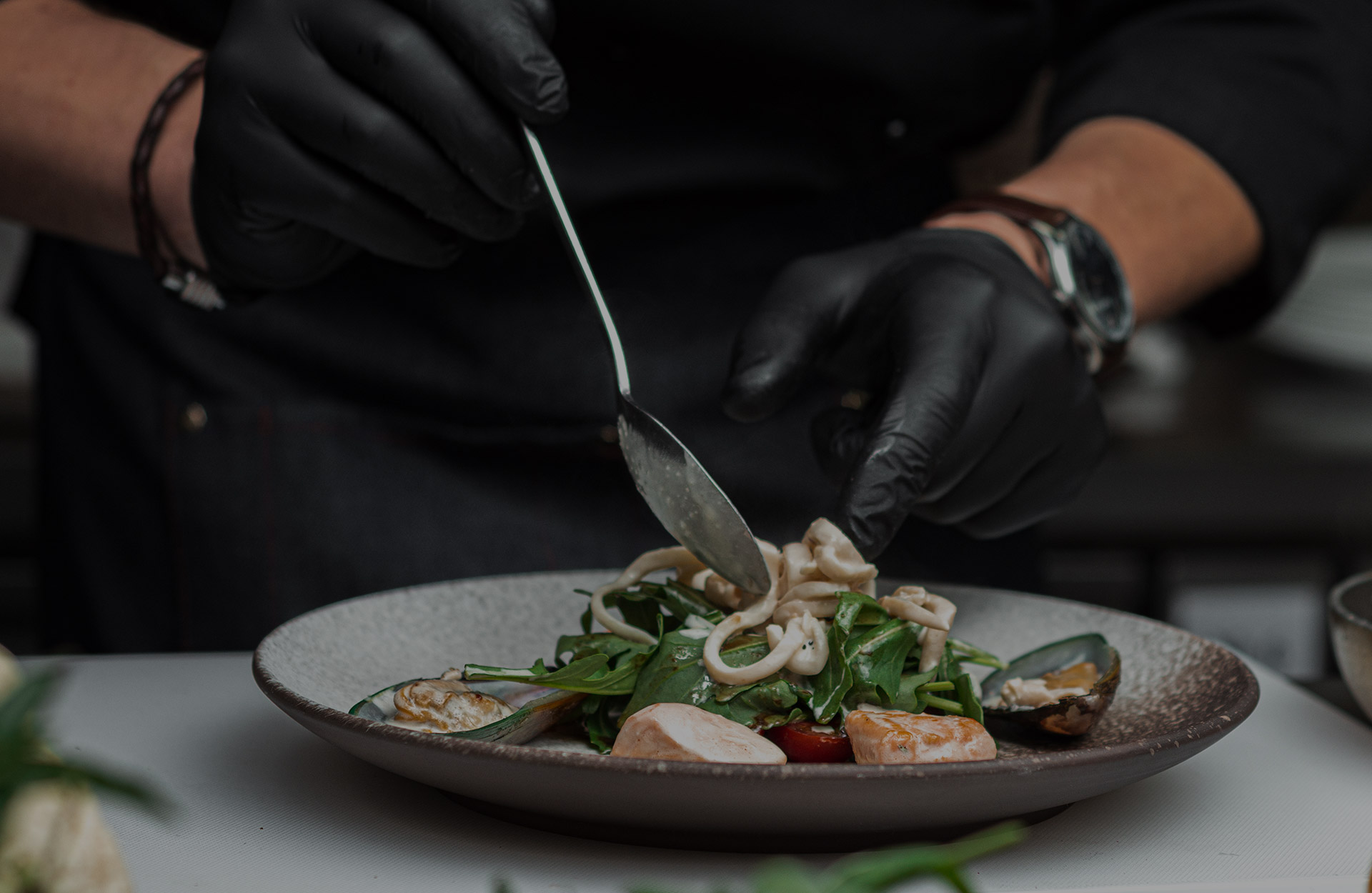 Celebrating local cuisine… Together!
Food for Pleasure and Thought
Mazi in Greek is more than just a word. It's the concept of creating and sharing experiences together. It is an ode to joyous moments of conviviality. Let's savour at 'Mazi", the signature restaurant of Theros All Suite Hotel, seasonal produce from Kos and the sea that has infused its vitality into our existence. Savour our exquisite proposals at the restaurant, or make the most of our beach service to enjoy delectable flavours by the sea.
Our menu features the freshest catch of the day to tempt and seduce you, reflecting our love for freshly caught fish and seafood, as well as delicious farm-to-table vegetables and locally sourced meats. You can trust our experts to pair your dish exceptionally with delectable selections from our wine and cocktails list.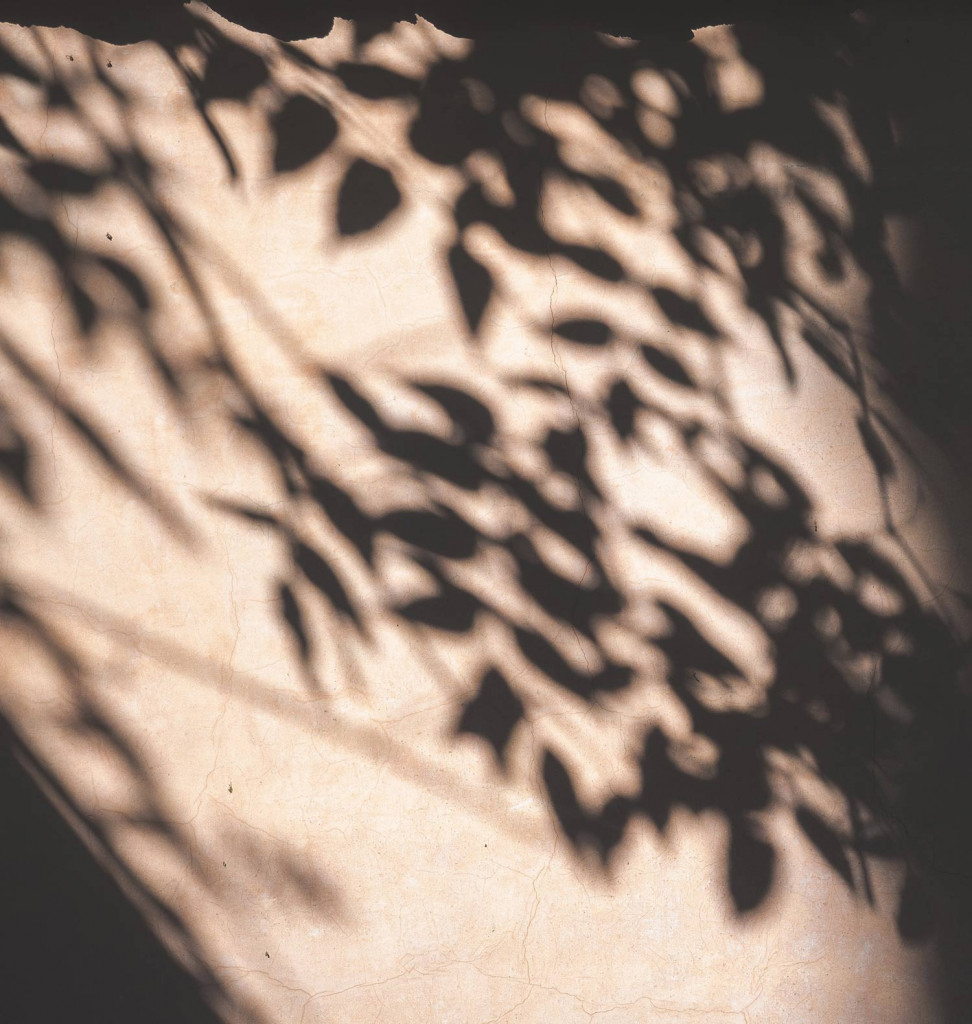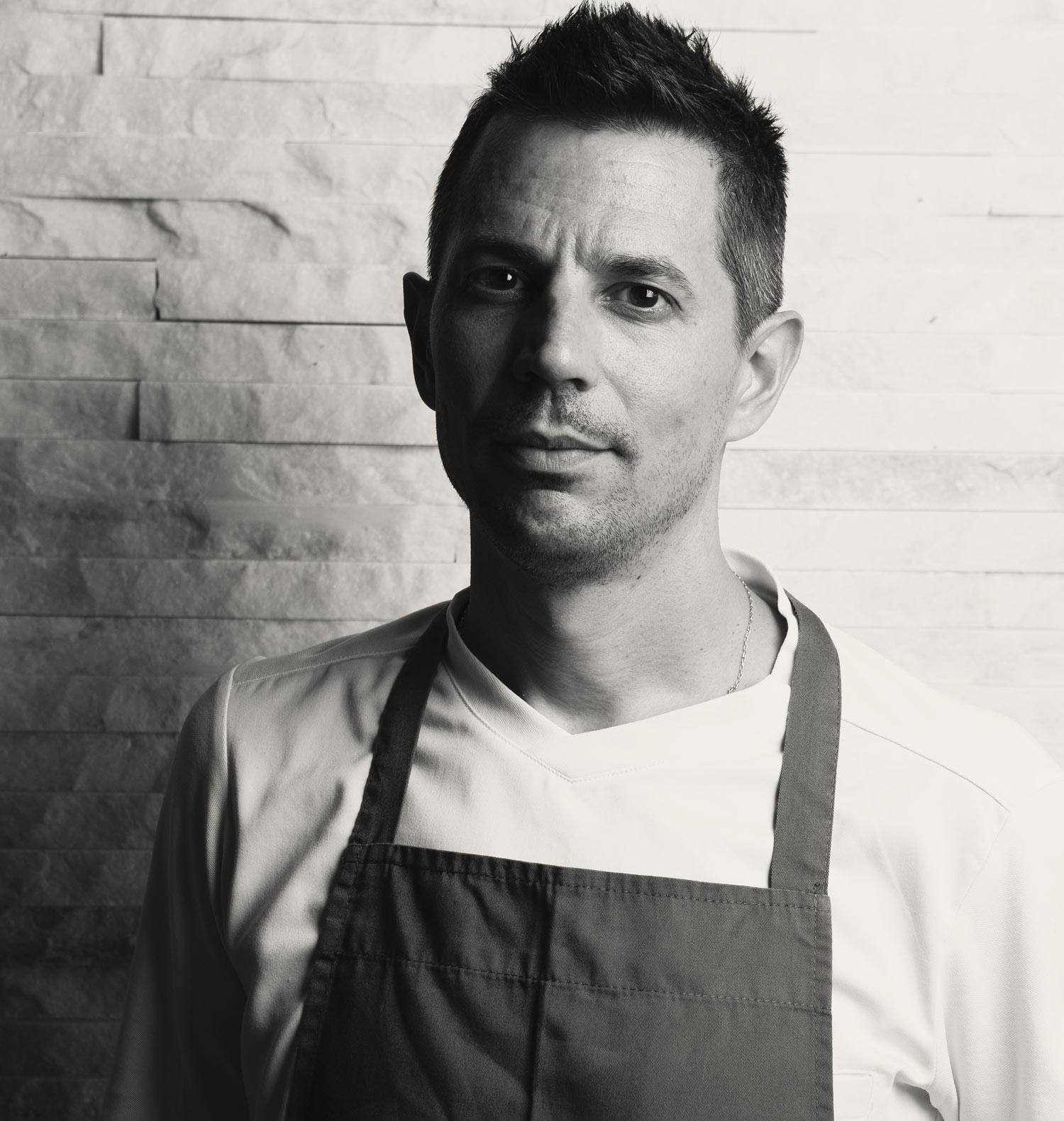 Our acclaimed consultant Chef Alexandros Charalabopoulos, with a successful career as Chef de Cuisine in the most revered restaurants and hotels of Athens and London and a series of distinctions from the prestigious FNL BRA Awards, Athinorama, and the world-famous Guide Michelin, invites you to embark on a spellbinding journey of the senses. Nurturing a profound love for Greek cuisine, he has teamed up with our head Chef Chari Reisi to compose a sophisticated and authentic dining experience that reflects his food philosophy, as presented in his best-selling cooking books and expert courses for culinary professionals. Vibrant vegetables and greens, delicious meats and the freshest fish and seafood conspire with a genuinely generous approach to cooking that honours who we are and the nature that surrounds us!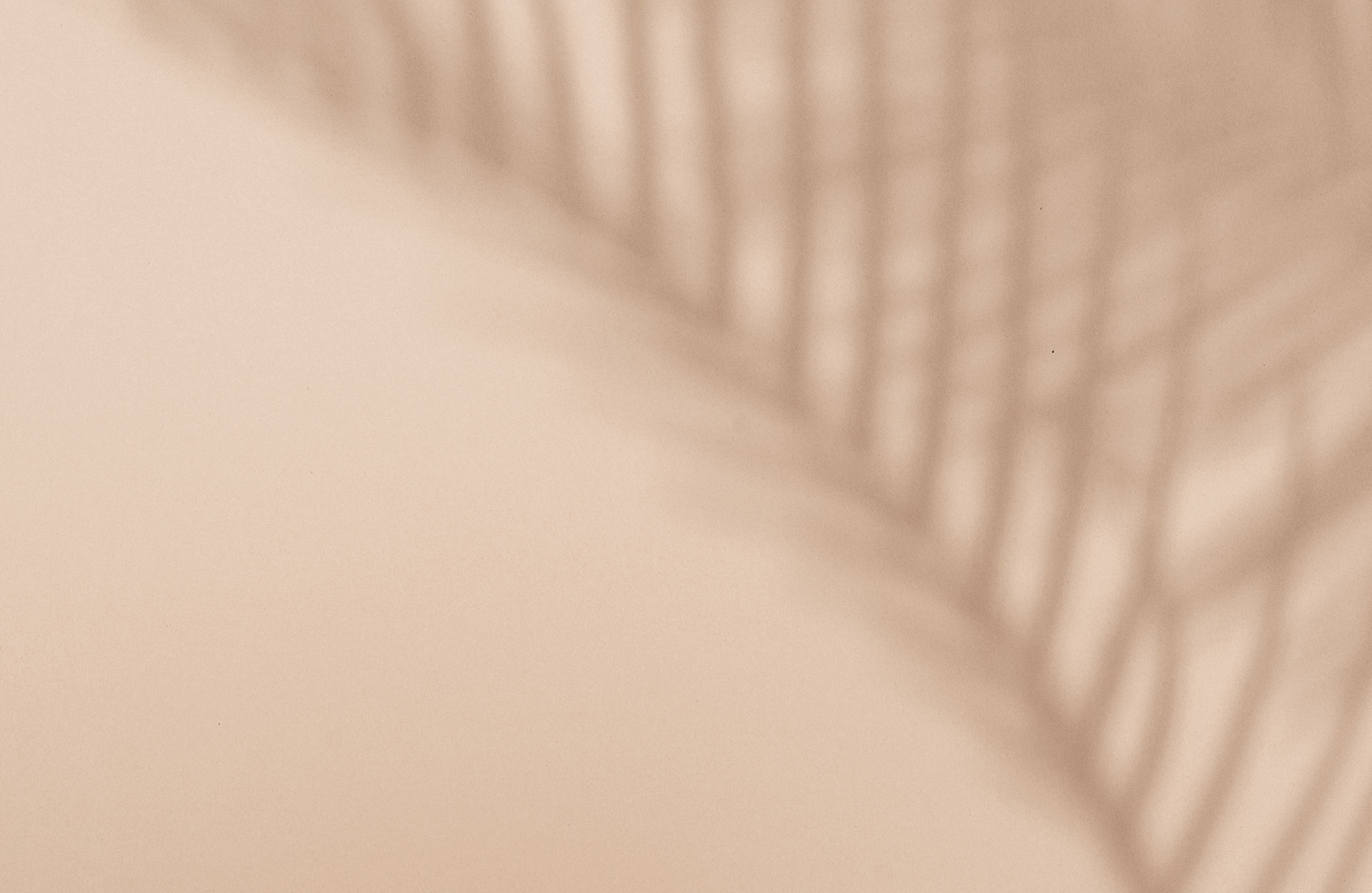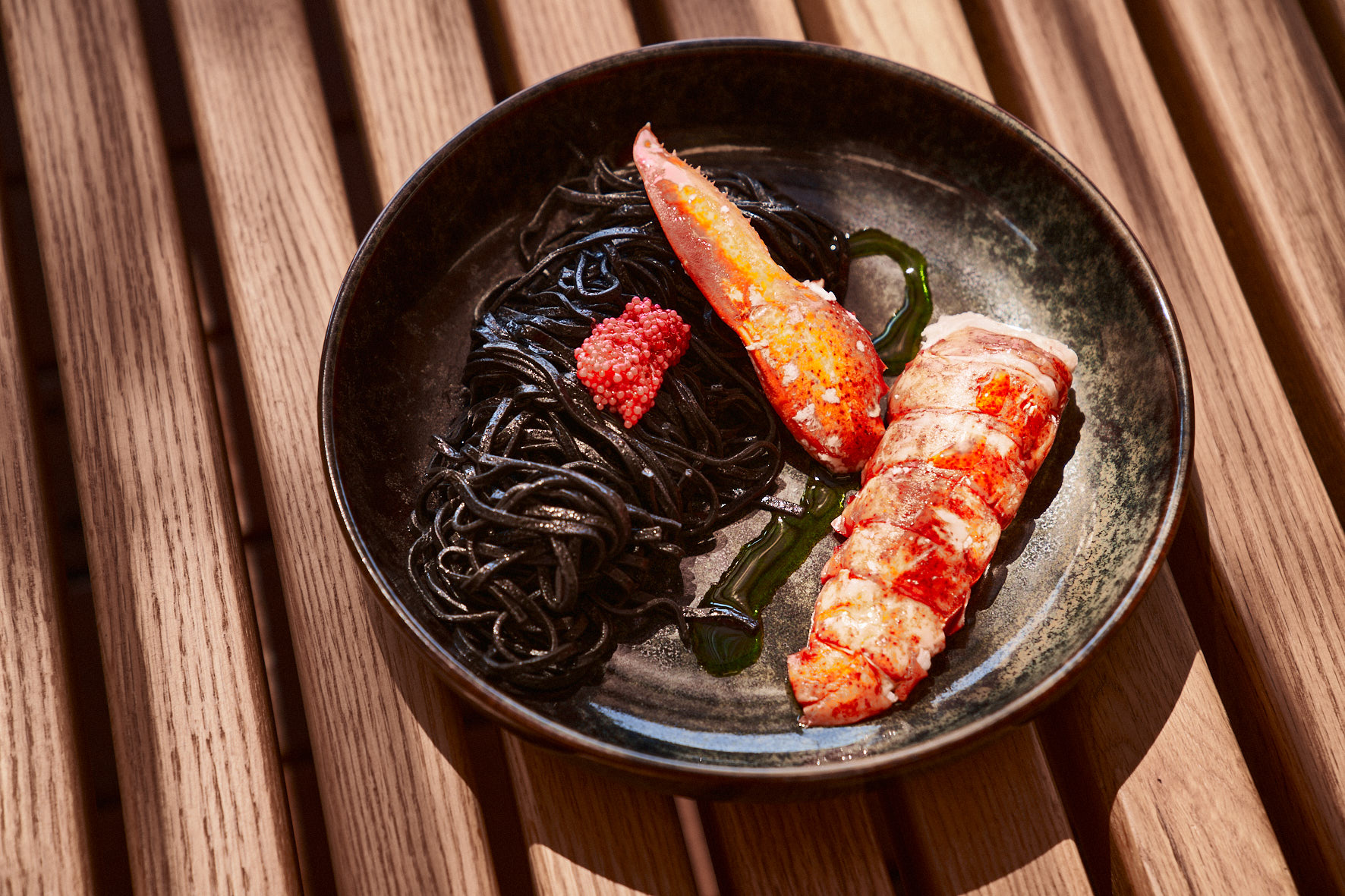 Toes kissed by the sand. Smiles shining under the sun. Moments lulled by the coastal breeze. Tearing yourself from our beach is difficult. We know. Our delicious "by the sea menu" has been designed for those days when you want to be just steps from the sea-water enjoying our irresistible summer flavours. Take a dive. Taste a bite. Life at Theros All Suite Hotel is easy, breezy and delicious.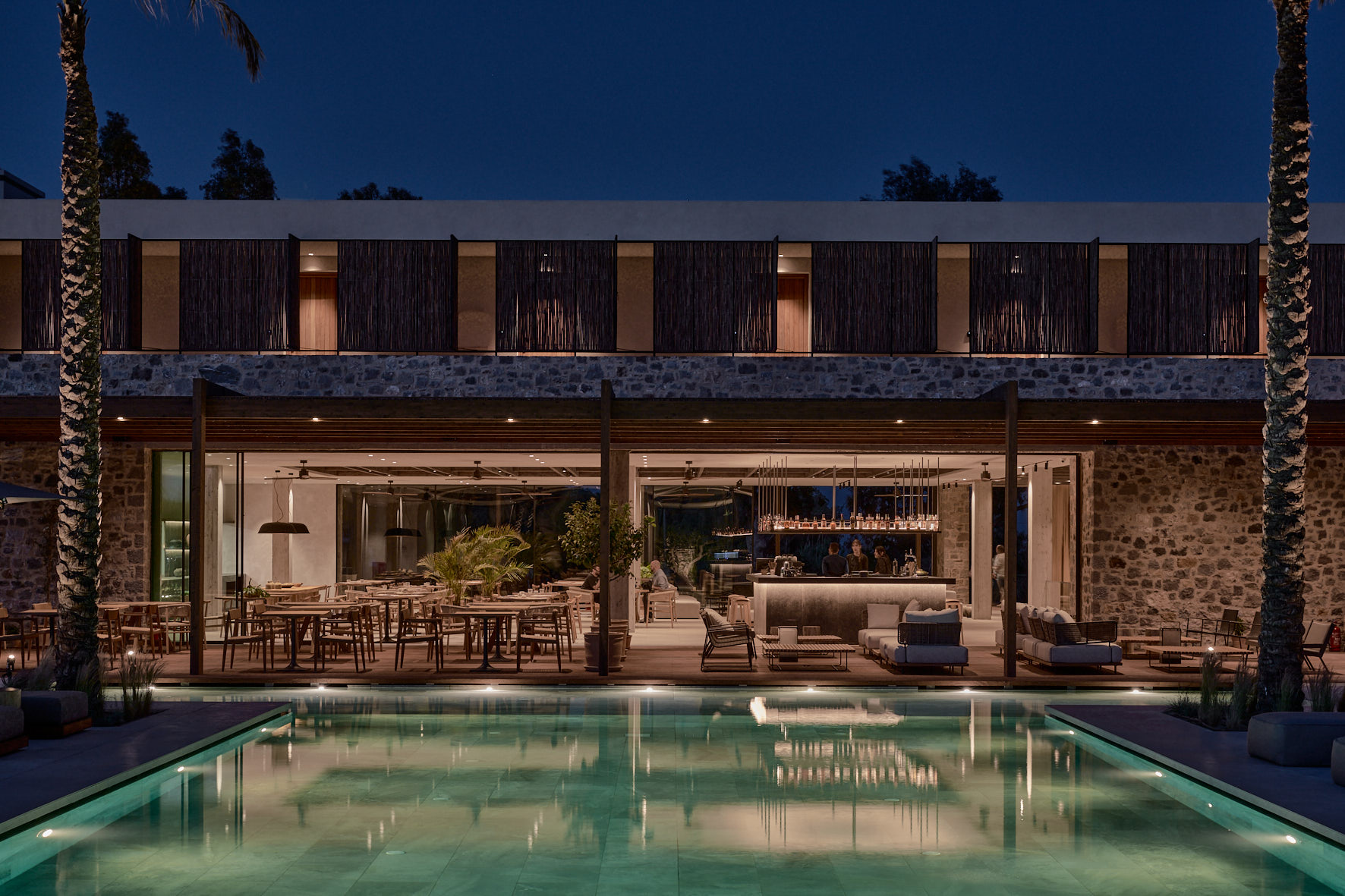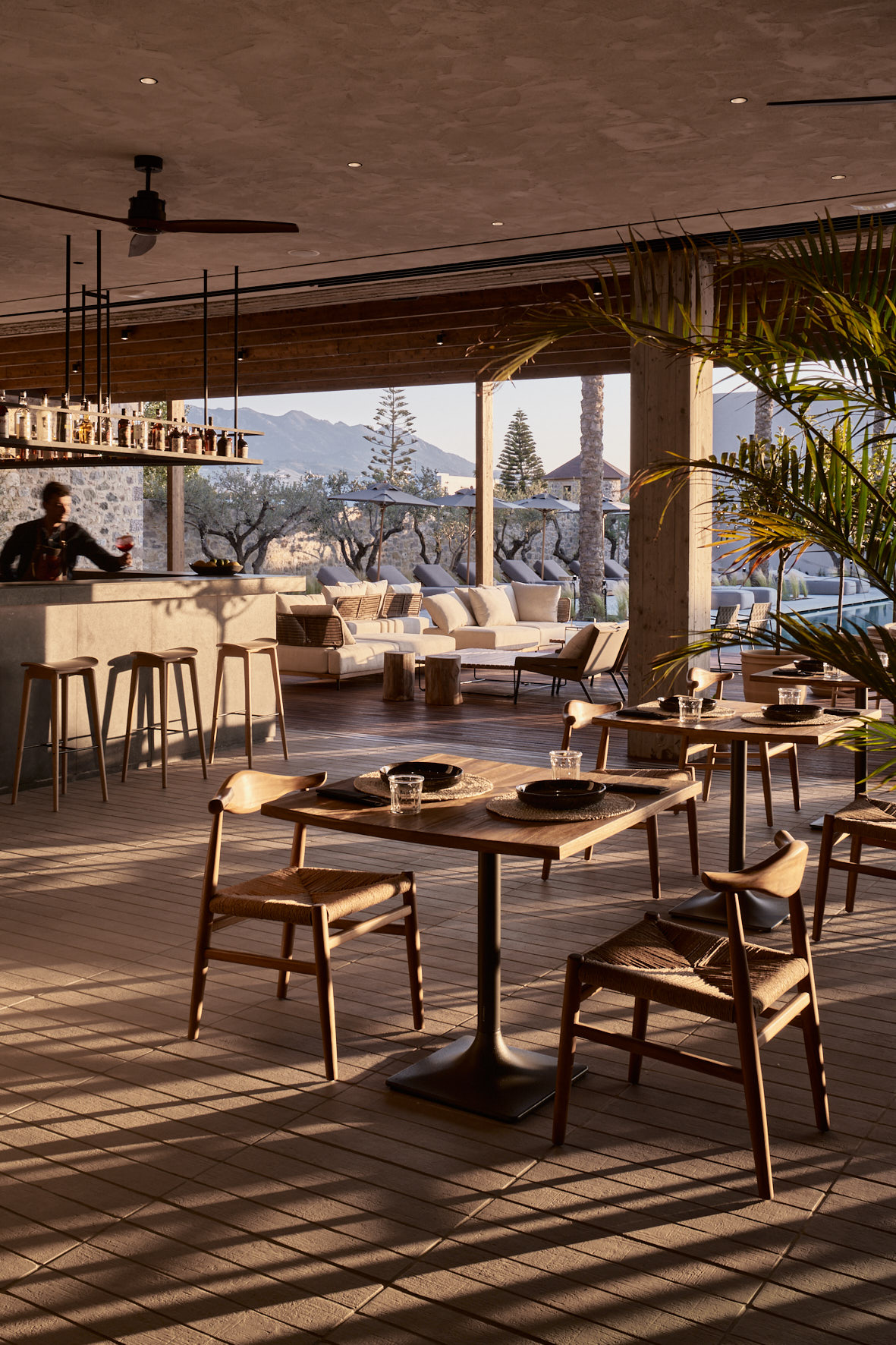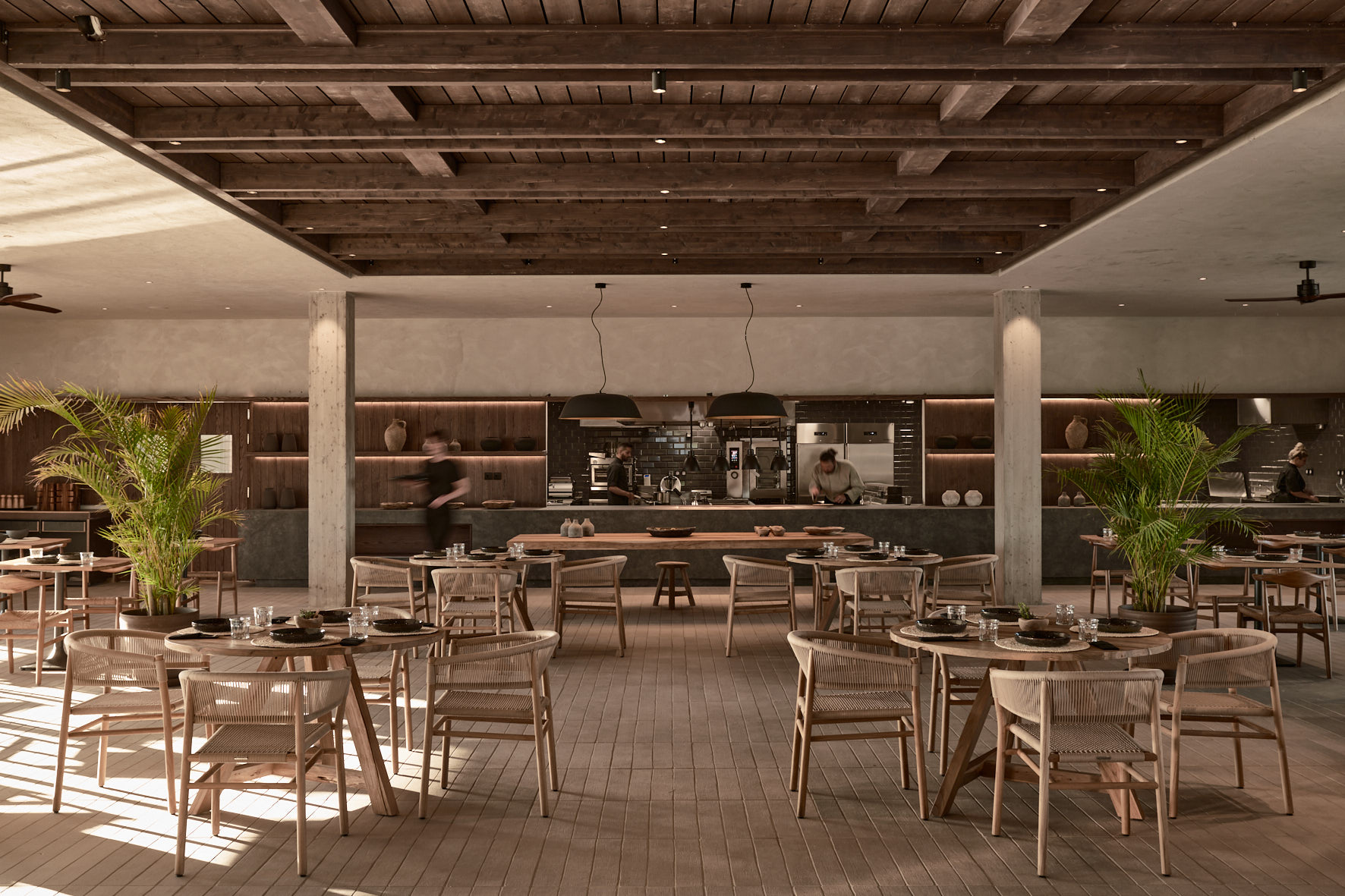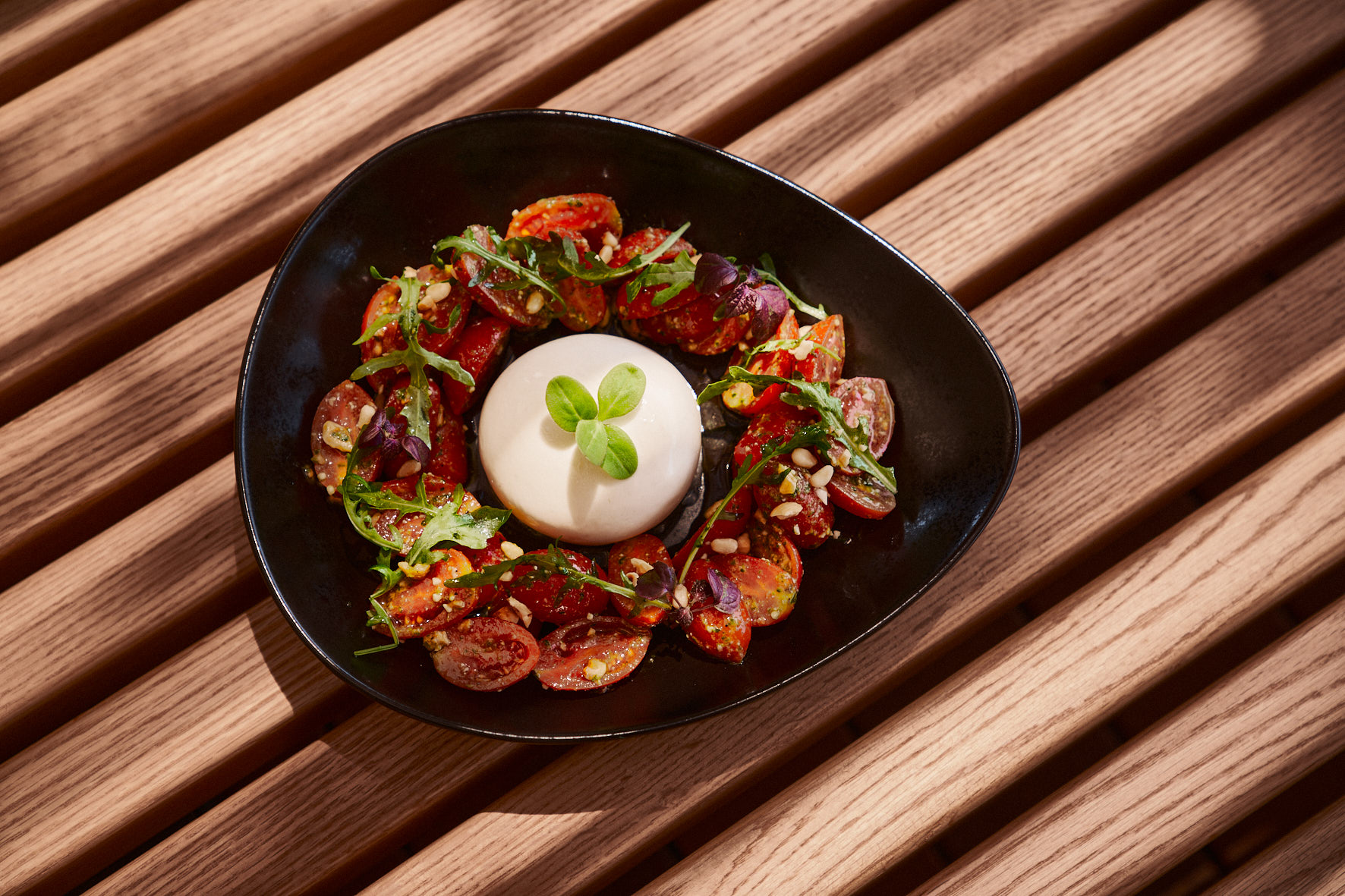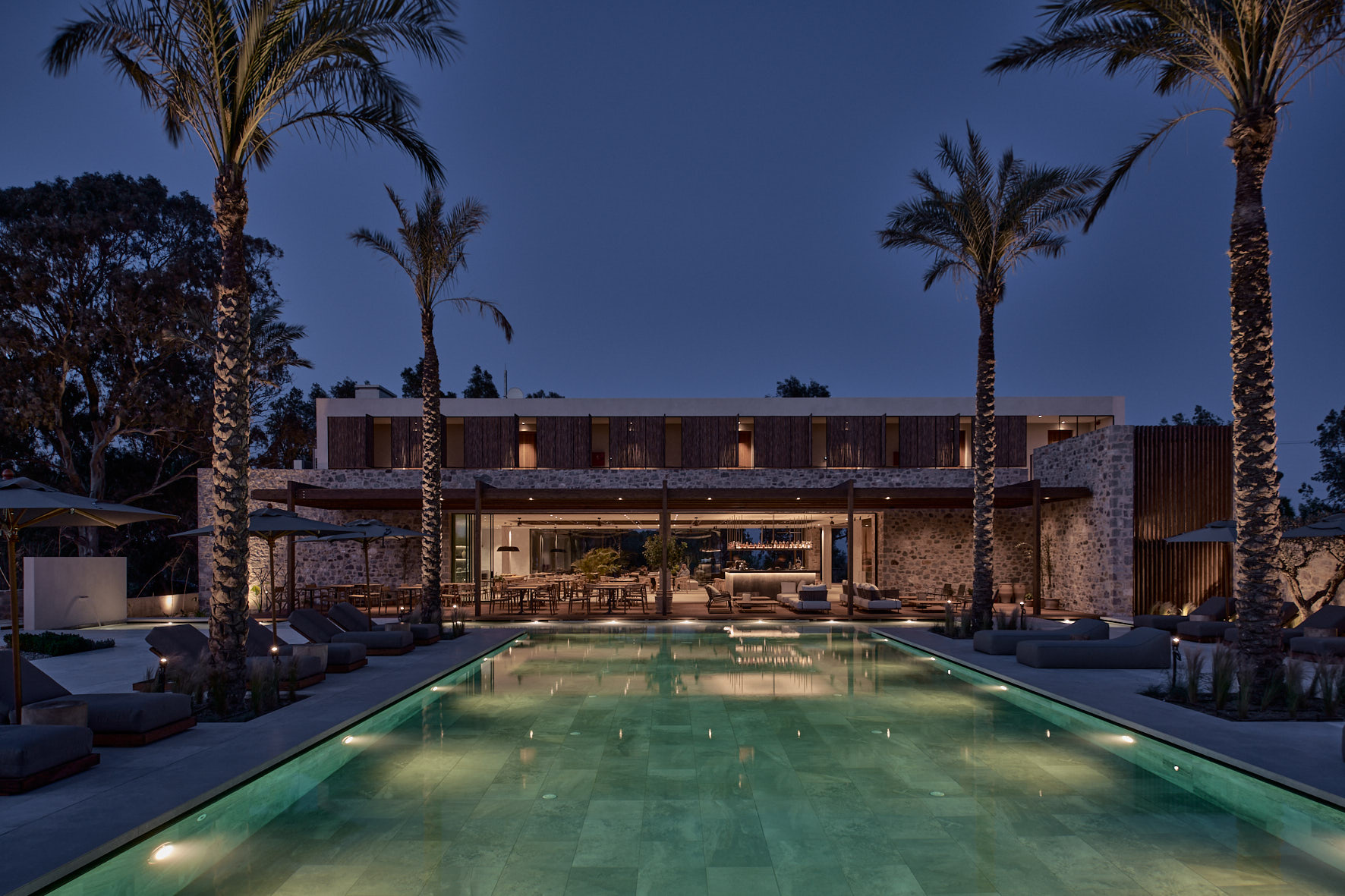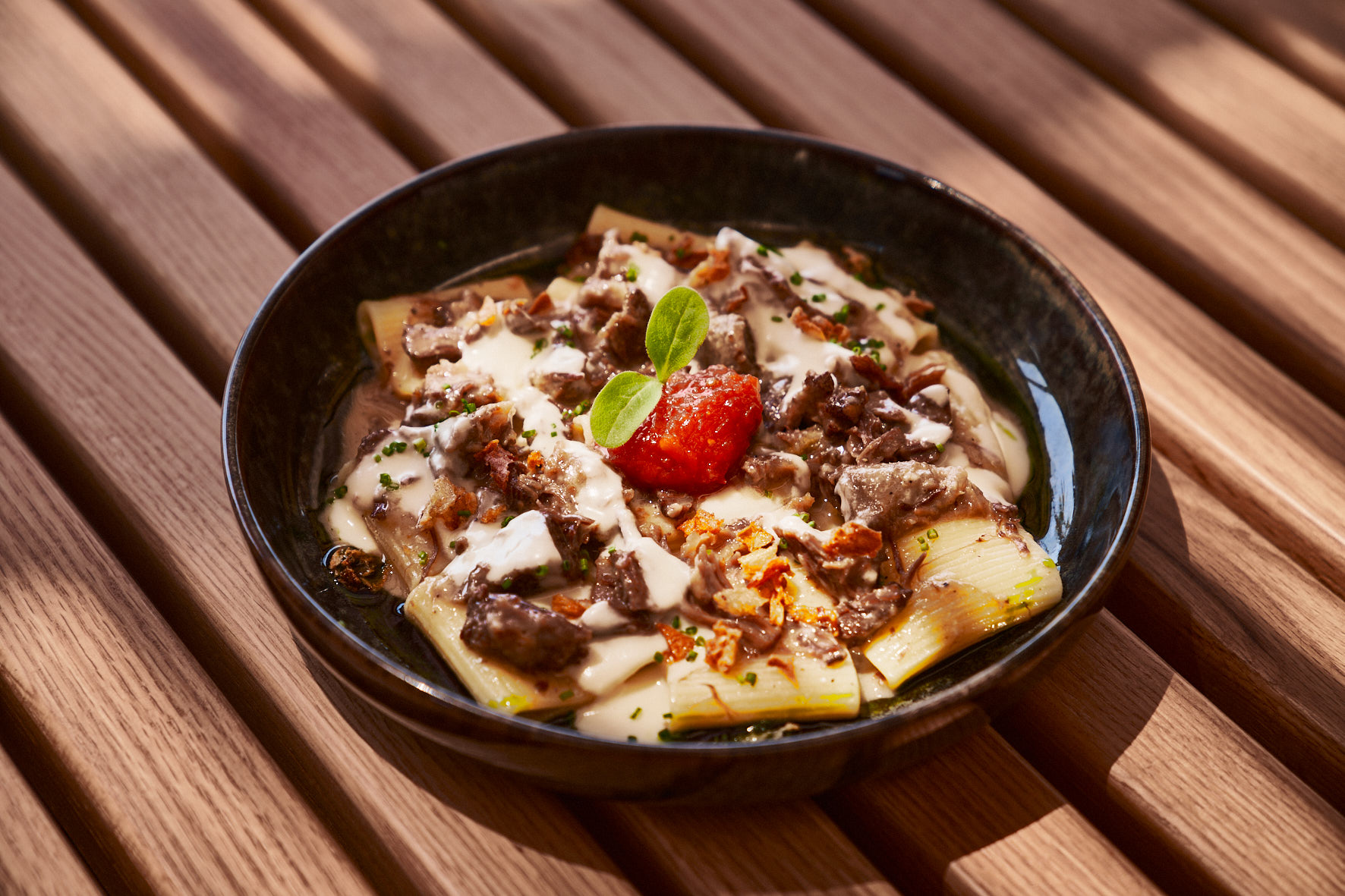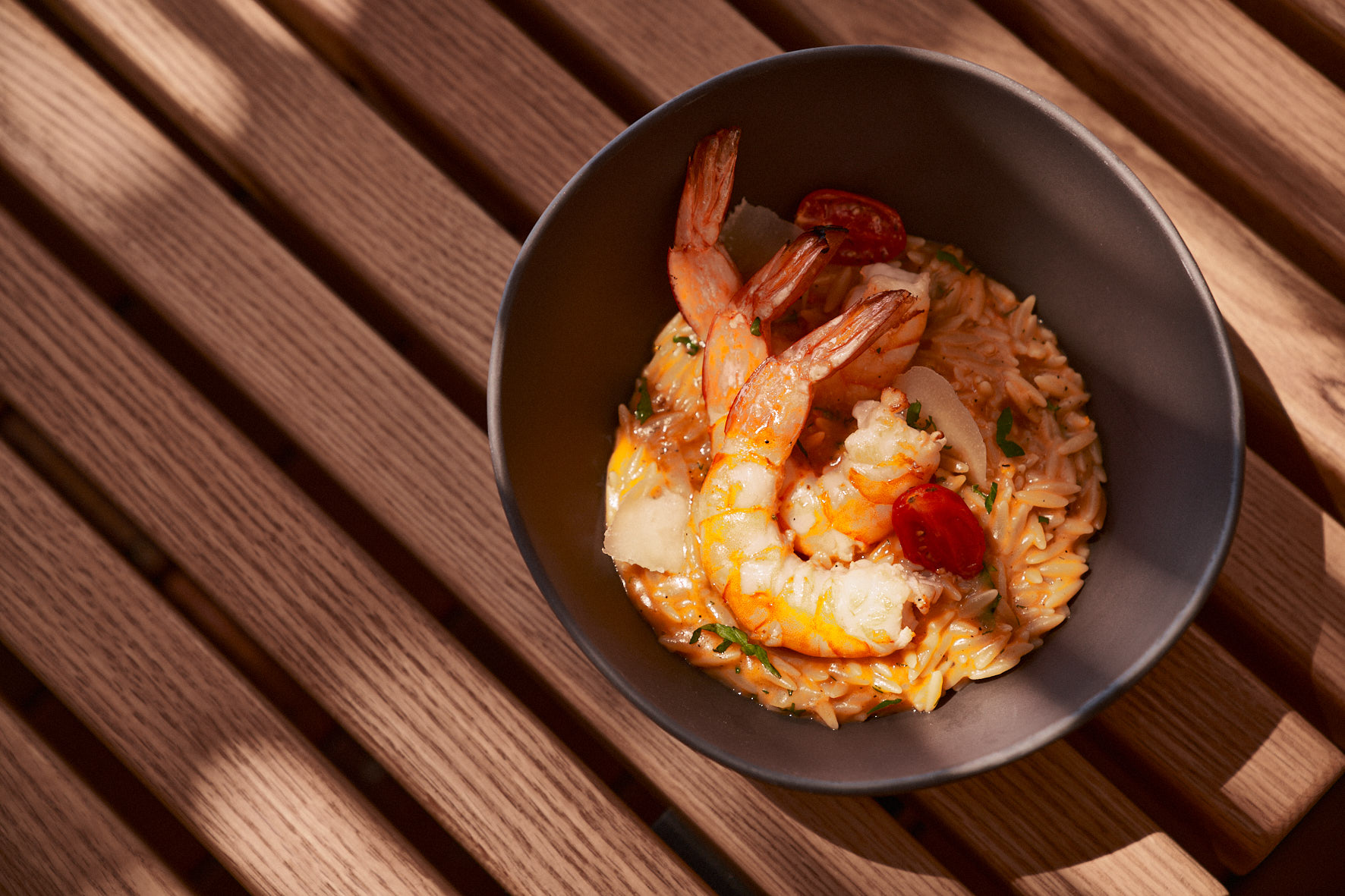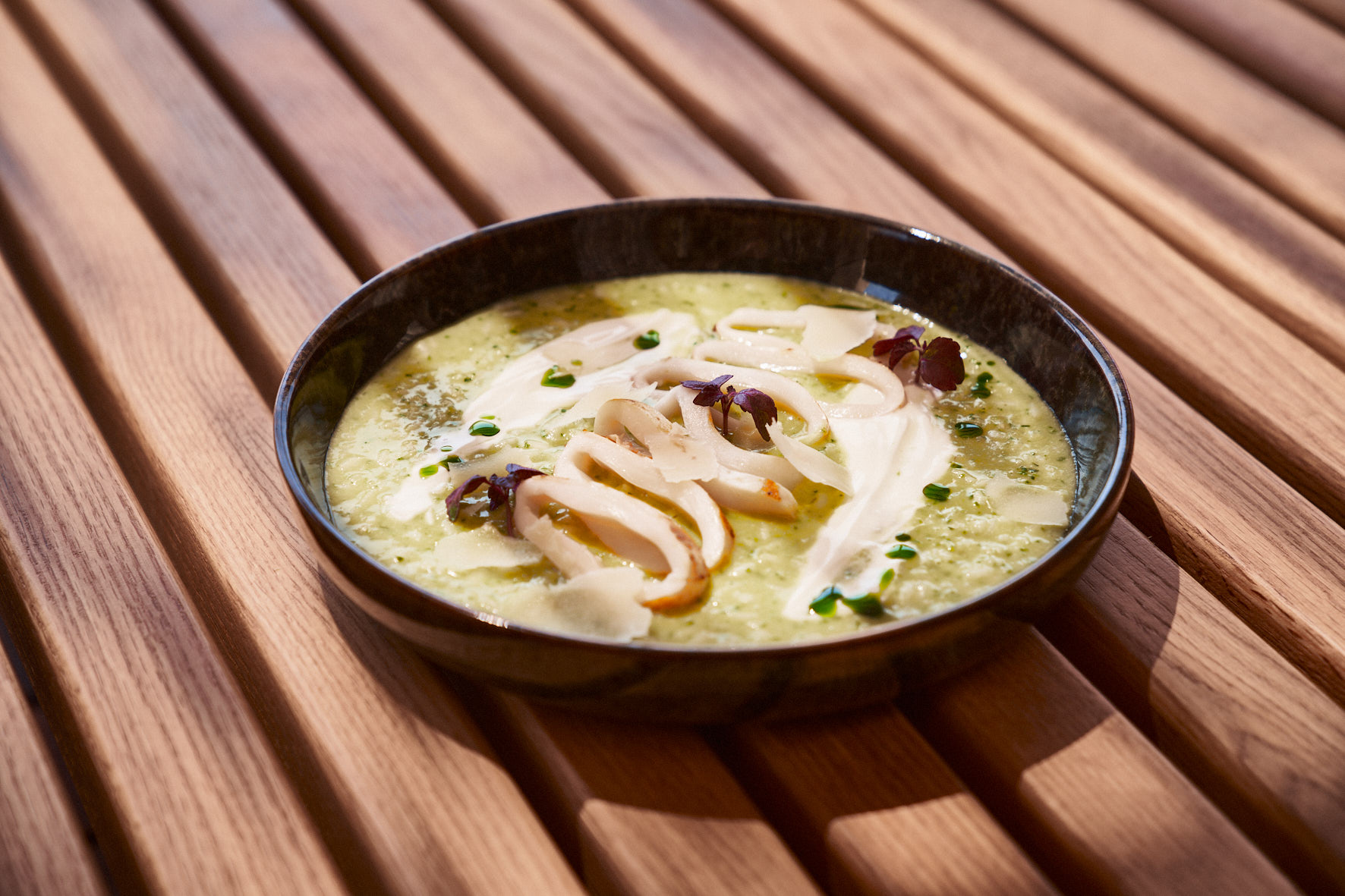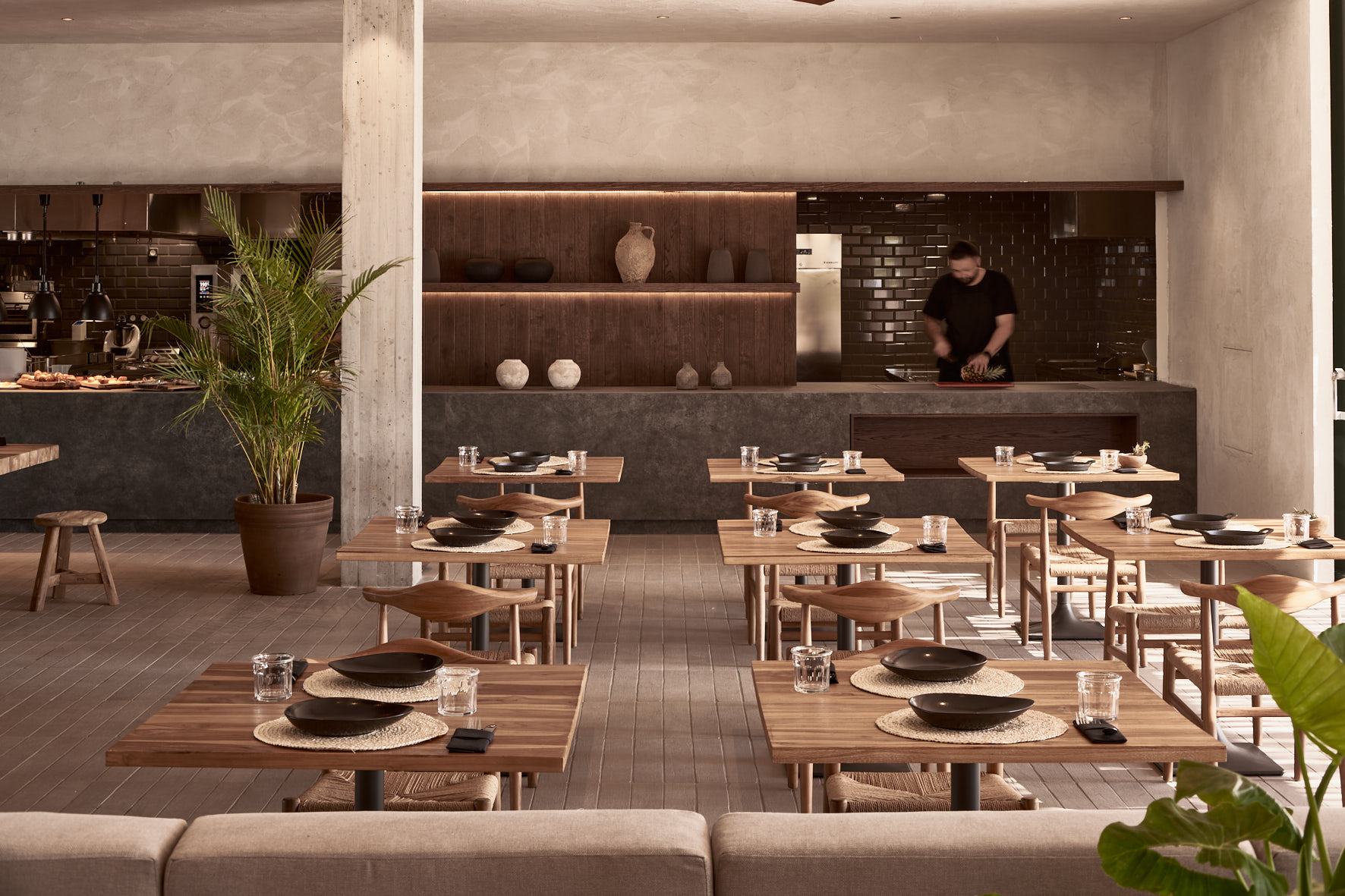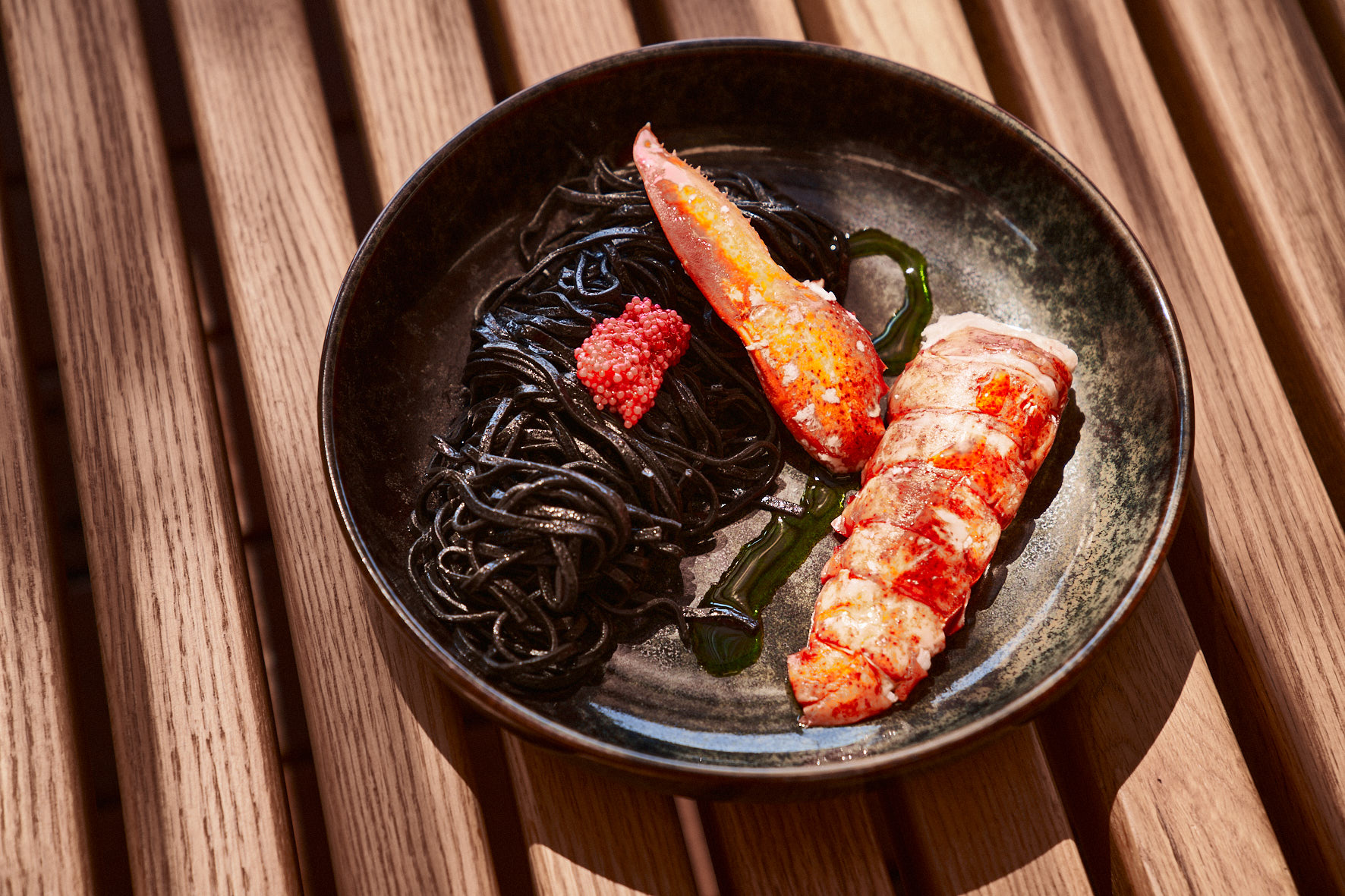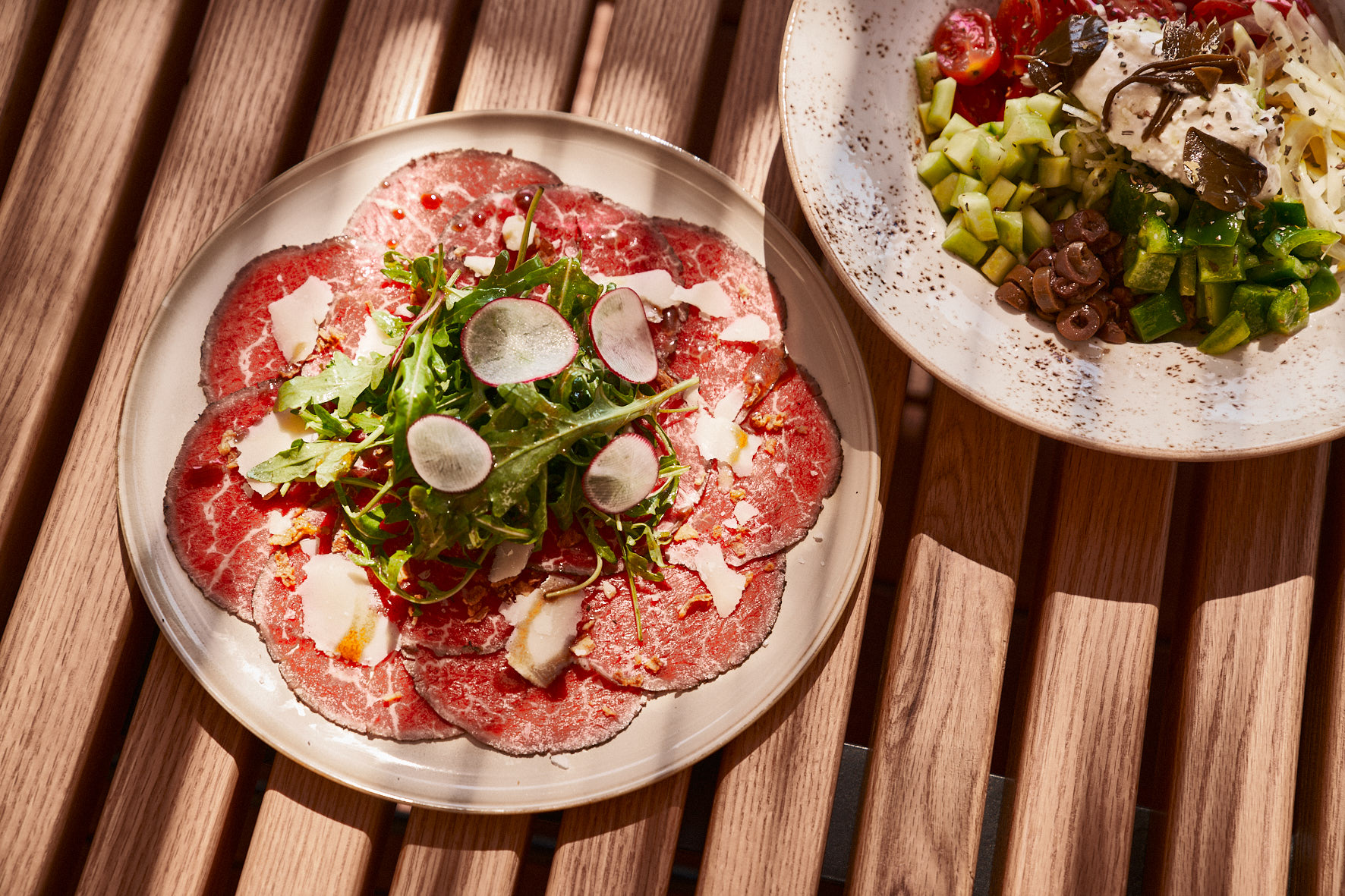 You can enjoy our food in our restaurant by the pool, your suite, and even as a picnic meal on the beach. Looking for something bespoke? Book a private dining experience. Wherever. Whenever.
Lunch Hours: 12:00 -17:00 
Dinner Hours: 19:00 -23:00
Room Service: 24hrs